Yeay tomorrow is Halloween! So I found some cool GIF picture's I want to share with you quick, to get in the mood! Enjoy.....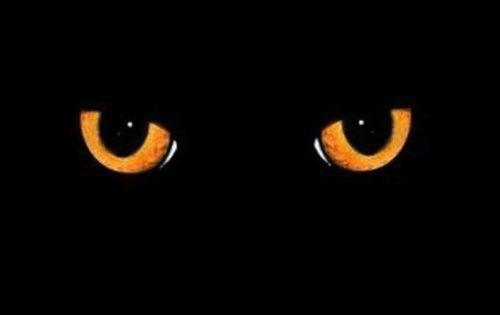 Besides all this creepy stuff. Let's talk about Halloween costumes. My sister is going to be a bat. She is having a Halloween party of one of her best friends tomorrow. Her bat costume is really cute! She made a bat head band with eyes and ears. She put together a black cape and her outfit is all black. I like love it!
And I am probably going to sit on the couch with a movie all night. A good movie like the nightmare before Christmas. As I already mentioned is Halloween not that kind of big in the Netherlands :(. So there won't be anything special for me this year.
This was just a little post to get in the Halloween mood! I hope you liked it!