My ultimate favourite TV show, Grey's Anatomy. I'll try to keep this blogpost spoiler free! It's a medical drama series with a good dose of humour. I'll talk a little more about what the show is about if you click on read more!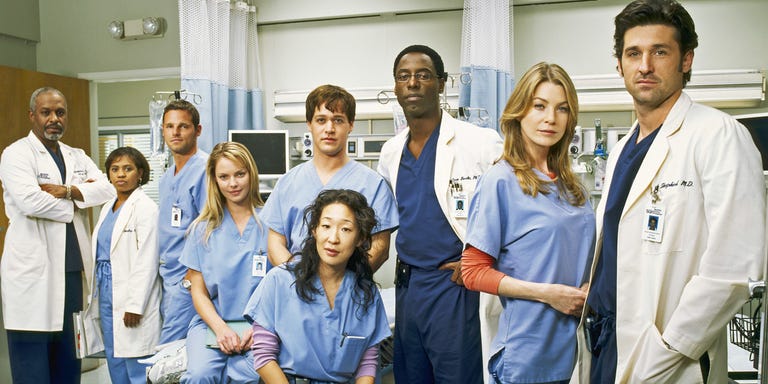 *Both pictures are not mine
The series starts with 5 medical students who have been accepted to the Seattle Grace Hospital's residency program. Meredith Grey, Christina Yang, Alex Karev, Izzie Stevens and George O'Malley. Together they figure out how life at the hospital works. While also dealing with their personal lives, which get really confusing sometimes.
What I like most about the overall series is that you grow along with the characters. Grey's Anatomy aired first in 2005 and is now on its 14th season. I've watched all the episodes, maybe twice or more...
Now in the 14th season there are still surprises and good story lines. I enjoy it a lot!
Personally I was really afraid of blood when I started the series. I also felt weird about donating organs. Because of Grey's Anatomy I think I feel more relaxed about blood and medicine. What I also like about Grey's is that they bring social issues to light. It's just a great show!
Have you ever seen Grey's Anatomy? And if so, do you like it as much as I do? ;)