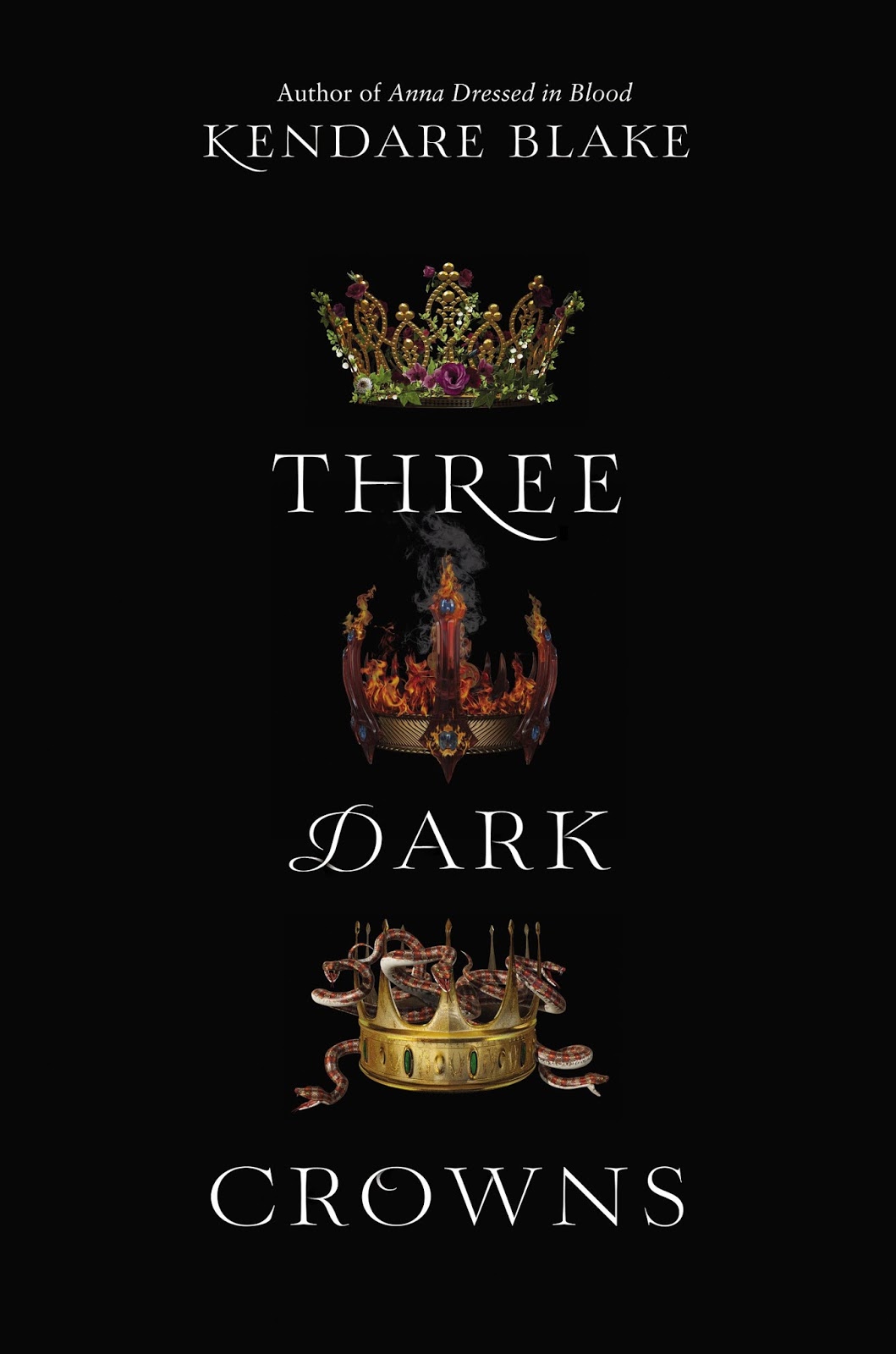 When I read the cover and saw "Anna dressed in blood" I got a bit nervous ;) Anyway, "you shouldn't judge a book by it's cover" right? A goal for 2018? More reading, this is my second book so far... Good job Anna, keep up! My thoughts on this book so far? Click on read more to find out!
I'm a big Harry Potter book lover, I enjoy the books so much that I often forget that there are other good fantasy books out there as well. I was reading about this book online, Three Crowns by Kendra Blake. A story about three triplet princesses who got separated from each other at the age of six. They all got one special power, a poisoner, an elemental and a naturalist. After ten years they meet again, but with an awful goal. There can only be one Queen, the other two have to be killed...
Yes, the story sounds a bit weird, but the writing is great! I'm now at page 100/398 and so far I really like it. I'll not go into detail, but getting to know the world and the characters it's all really well written.
So yes, I recommend this book! However I'm still a bit nervous about the ending. I really don't like open endings, let's hope it's not! I know there's a second book, I'm already a bit excited!
Have you ever read Three Dark Crowns by Kendra Blake?
Until next time!
Sincerely,
Anna